Get ready to dramatically shift your mindset so you can get out of old cycles and gain clarity and alignment for the future you desire. No matter where you're starting from or what has occurrent in your past, there is always room to reflect and release the tethers that keep pulling you back
Tired of living the same year of your life over and over again? Are you continuing to let the past guide your decisions in the present moment?

That ends NOW
The first step to gaining clarity and moving forward in your full authentic self is reflection. Reflecting on the past and releasing yourself from the tethers that keep you connected to past events.
This is the EXACT system I use to reflect and release myself of my past so I can move forward to a life that is more aligned with my soul.
How many times have you just pushed your past away thinking that will be enough to move forward and it always seems to creep back up and influence your mindset, decision making, or relationships?
Throug a 7 day journey of meditations and journaling, Reflections will guide and provide a space for you to release yourself from that cycle you so dream of breaking out of.
Hi! I'm Khushbu
I'm proof that absolutely anyone can evolve and take back control of their lives.
I'm a yoga teacher and spiritual chakra guide. In March 2020, in the midst of the pandemic, I suffered from a severe concussion that left me in a mentally crippled state. I had to re-learn motor skills, cognitive functioning, things the we take for granted everyday. I'm still recovering. This left me wanting more in my life. Spending months recovering and a lot of time on my own cultivated this need to work on my inner self and go deeper into my self awareness. Thus, Aatma Life was born. This is just the beginning of my soul journey and I hope that I can share this journey of finding your true self with you.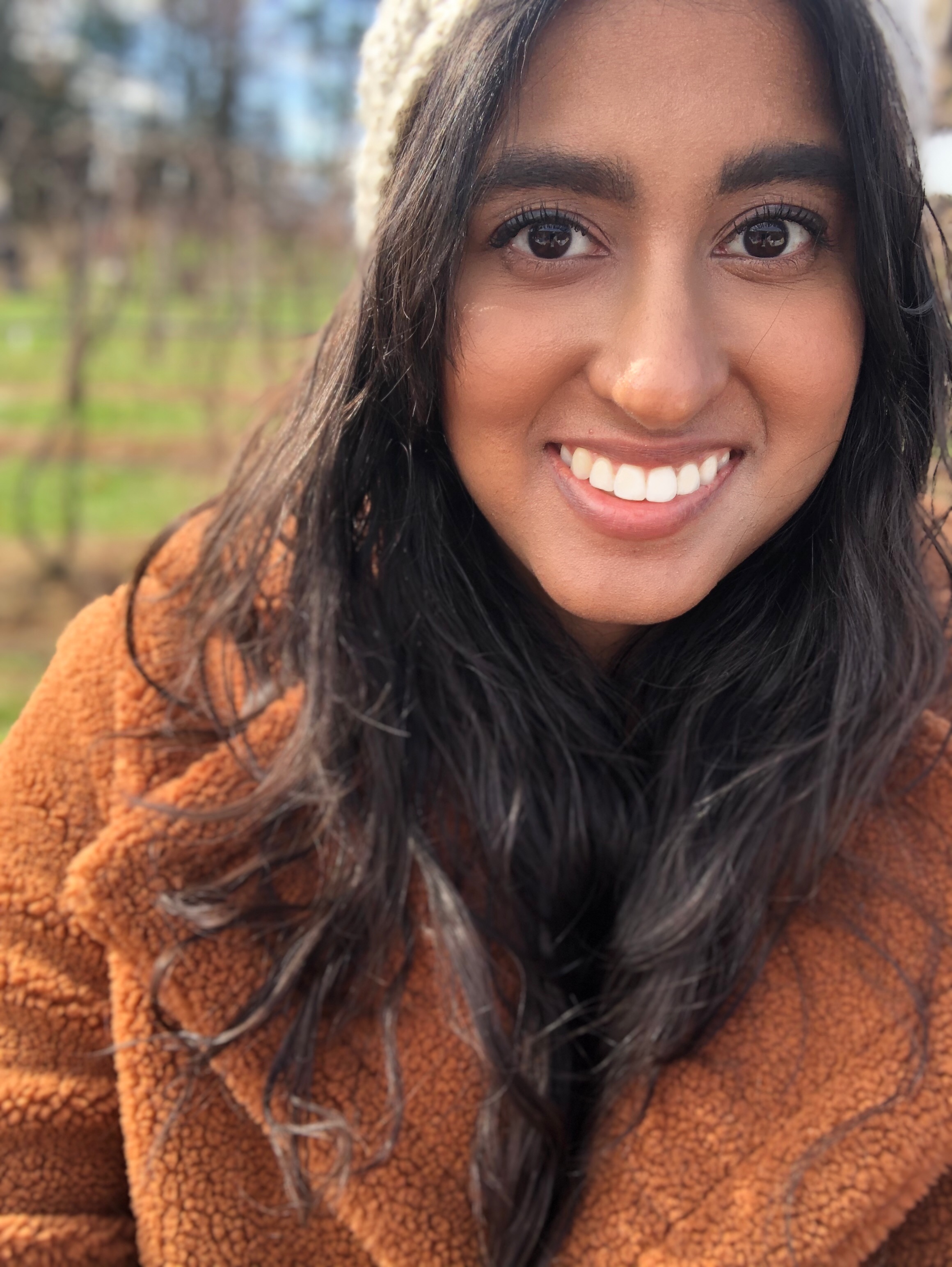 7 pre-recorded meditations focused on reflecting


A Beautiful Soul Workbook to guide you through your journey
($199 Value)
BONUS
Reflection Yoga Nidra
($199 Value)
You'll Recieve All This For Just $37
7 Pre-Recorded Reflection Meditations
Each day you will have a new meditation in your Reflection journey. Meditation is a beautiful and powerful way to tune into the mind and body connection.There are all different kinds of meditations in the journey, from visualization, breath work, body scans, to gratitude. All with an emphasis on reflection, self awareness, and letting go. These alone are worth over 15 times more than the value of the course itself!
The Reflections Soul Workbook
You will receive a beautiful digital Soul Workbook that will guide you on your journey. This can be printed out or used digitally. The Workbook is where the real work is going to be done. With daily journal prompts to really get in touch with what you need to reflect on, what's holding you back, and why. This is the nitty gritty work that you may not want to do, but trust me, believe in the process, and you will see massive change!
BONUS Reflections Yoga Nidra
Yoga Nidra means "Yogic Sleep." It is a powerful and ancient deep meditation practice that allows you to drop into your subconscious and start reprograming thoughts and actions that do not serve you and reinforce them into your daily life. This is one of the best methods proven to rid the body of energetic and emotional attachments that create resistance to releasing and letting go that which is not serving you. Also a great compliment to your daily life and can be used weekly or monthly to reinforce all the work you did during this journey.
lorem ipsum lorem ipsum lorem ipsum
lorem ipsum lorem ipsum lorem ipsum